Meet Our Team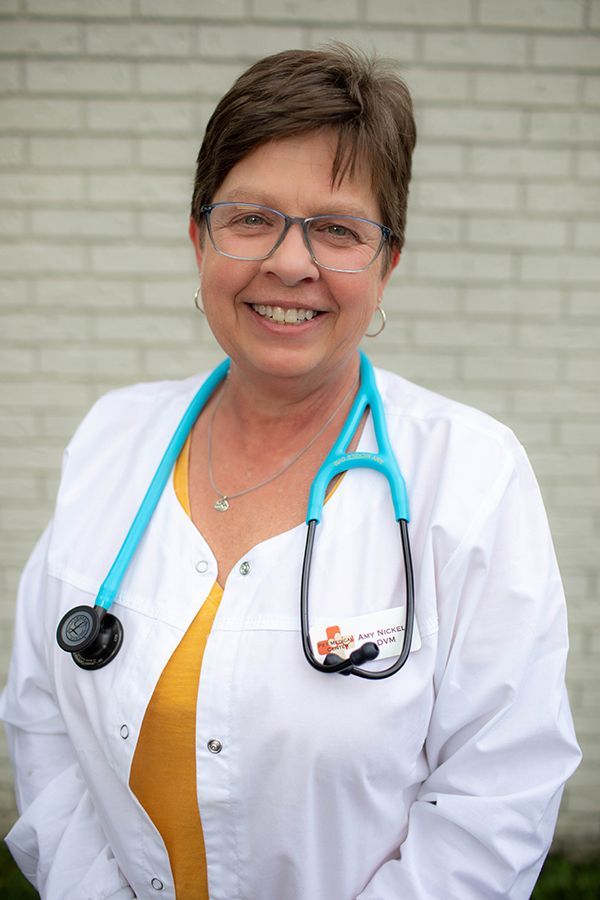 Amy Rogers Nickels, DVM
Dr. Nickels is a Manchester native.  She attended the University of Tennessee College of Veterinary Medicine and  graduated with her DVM in 1990.  After practicing in Johnson City, TN for eight years, she and her husband Bill, decided to move back to Manchester with their two children, Will and Anna.  Dr. Nickels practiced part-time for several years after their third child, Cooper, was born.  She opened Pet Medical Center in September of 2004.  Her husband owns Bill Nickels' Insurance in Manchester. Her son Will graduated from Appalachian State University in North Carolina, and now owns a local business with his wife, Kristin. Her daughter Anna welcomed an adorable baby girl in January, 2020 with her husband Daniel. Youngest son Cooper graduated from Carnegie Mellon University in Pittsburg in 2021 and now lives in Jersey City and is a project manager for a set design company.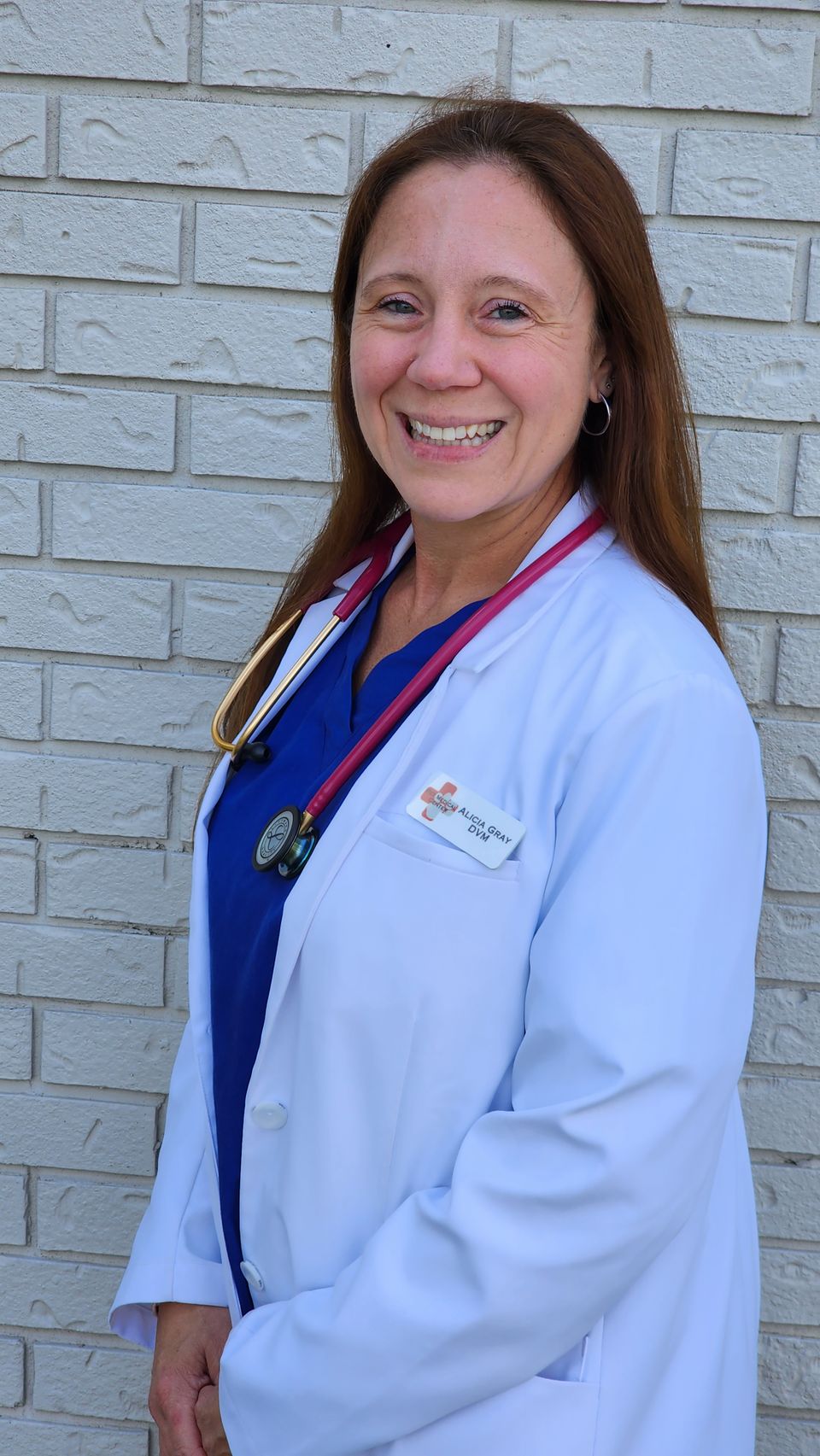 Alicia Gray, DVM
Dr. Alicia Gray is a 2007 graduate of The University of Tennessee College of Veterinary Medicine. She currently lives in Lynchburg with her husband Daniel, their two sons, and daughter. Growing up and currently living on a farm, Dr. Gray loves all animals. She especially enjoys small animal medicine. Dr. Gray is excited and ready to meet you and your furry family!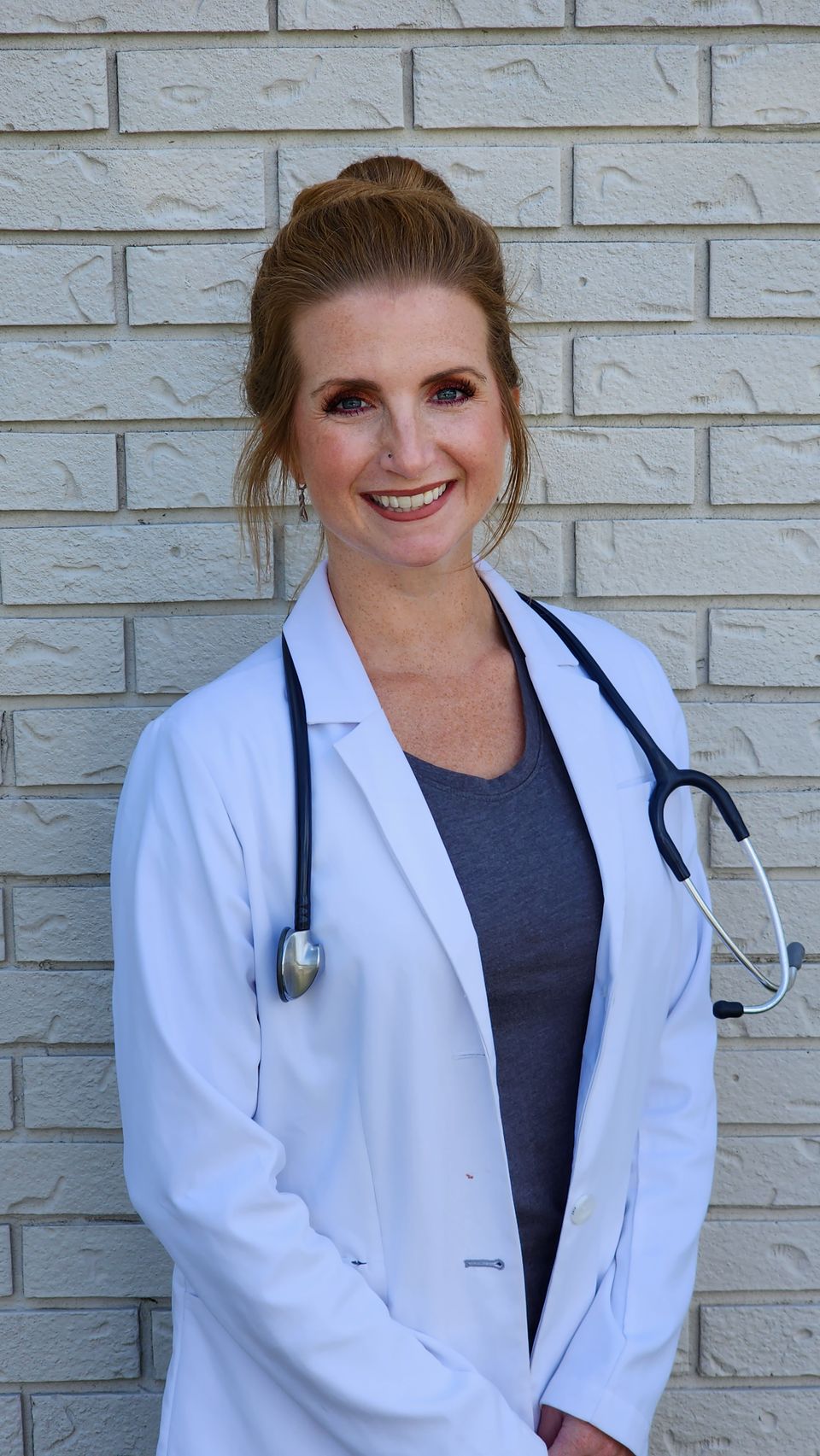 Jennifer Gesell, DVM
Dr. Jennifer Gesell is originally from Manchester, Tennessee where she lives with her husband, Michael, and their 5 cats: Tweak, Simba, Tucker, Beans, and Tater. She completed her undergraduate degree in Animal Science at Middle Tennessee State University, and then attended the University Of Tennessee College Of Veterinary Medicine where she received her Doctorate degree. She then completed a rotating small animal internship at Regional Institute for Veterinary Emergency and Referrals (RIVER) in Chattanooga, Tennessee where she concentrated her studies in emergency medicine, internal medicine, and surgery. Dr. Gesell enjoys emergency and critical care and soft tissue surgery. In her spare time, she loves any form of dancing, going to concerts, cheering on our Nashville Predators, and spending time with friends and family.
Veterinary Assistants
_______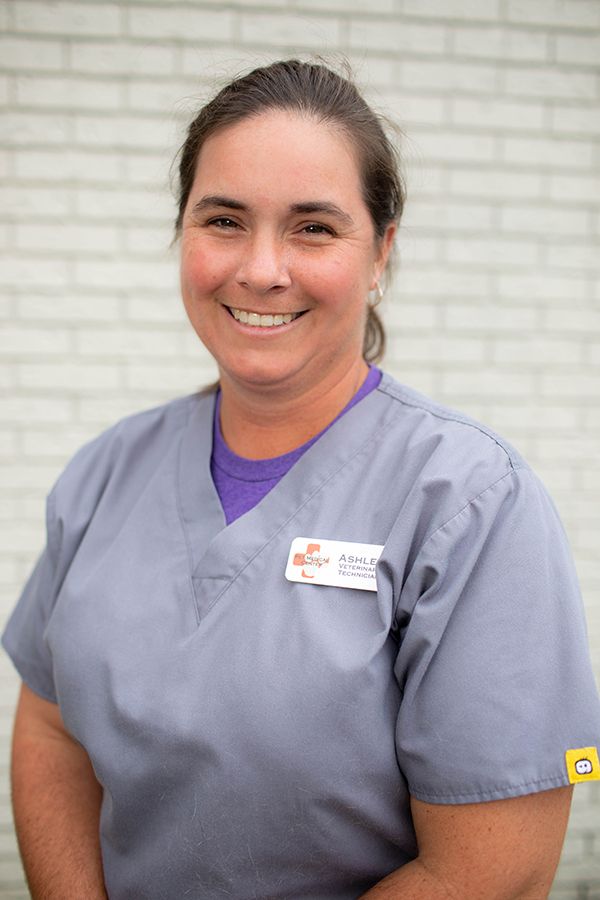 Ashley Jernigan
Ashley grew up in Manchester and joined Pet Medical Center in June of 2005. Ashley is currently studying to become a Licensed Veterinary Technician. She has a wonderful daughter, Briley, who was born in June 2010. Her pet family includes a Tinker, a minature Schnauzer. She enjoys working with all species of animals. Ashley is a huge sports fan and is the coach for her daughter's traveling softball team.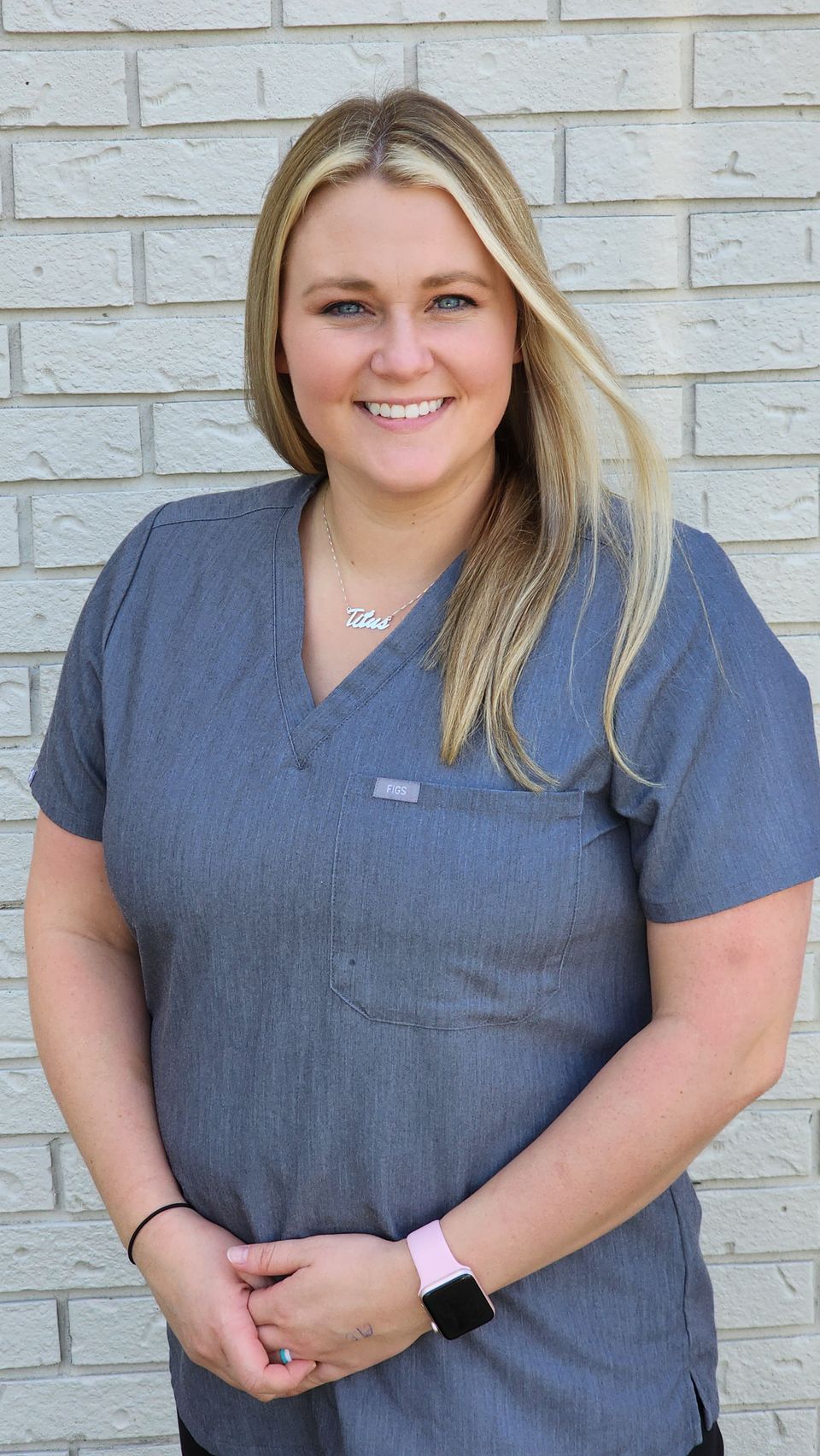 Shelby Grissom
Shelby grew up in a small, rural town in West Tennessee called Puryear. She graduated from Murray State University in 2018 with a bachelor's degree in Veterinary Technology and is currently studying to become a Licensed Veterinary Technician! Shelby joined the Pet Medical Center team in February of 2020. She and her husband, Andy, currently reside in Hillsboro with their son, Titus who was born in January of 2022! Their furbabies include a German shepherd, Zeke, an Australian husky, Zorro, and a Corgi named Buster. She comes to work every day prepared and excited to do what she loves, help and care for animals!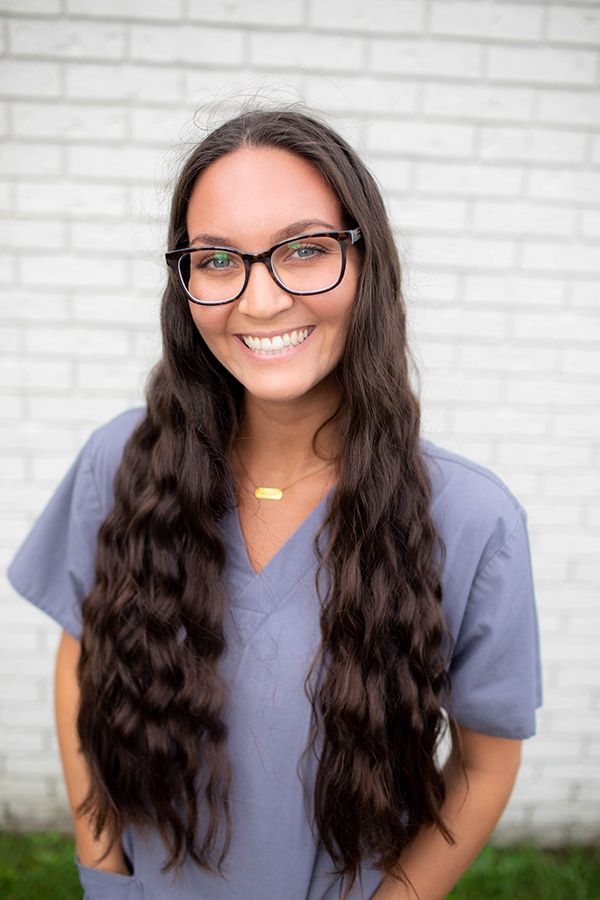 Chelsea Amis
Chelsea started working for the Pet Medical team in May of 2015, Since her start, she married her husband, Nick in October of 2015, gave birth to their son Blanton in May of 2017, and their daughter Caraleigh in December of 2019! Chelsea grew up in Manchester, where she and her husband purchased their first home. Her fur babies include a shorkie, Jax, and a golden retriever, Lady! She comes to work to do exactly what she loves, help animals!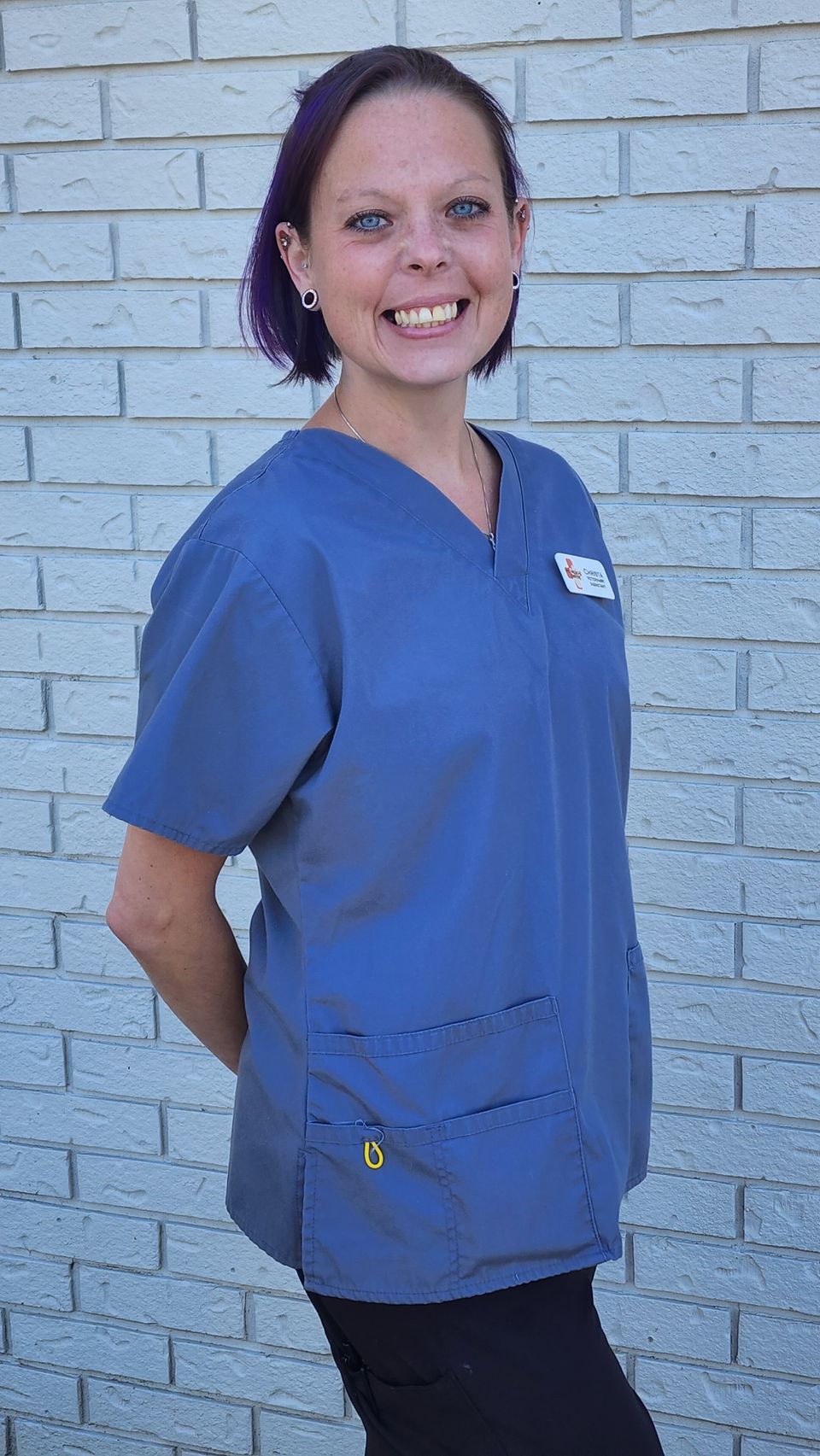 Christa Minor
Christa is our resident cat enthusiast and started working for Pet Medical Center in April of 2019. She grew up in Allentown, Pennsylvania and has lived in Tennessee since 2014. Christa married her husband Richie in October of 2019 and now has 5 beautiful step-children and 3 cats, Nova, Tycho, and Loki. She is ecstatic to be back in the veterinary field helping and supporting families and their fur babies every day!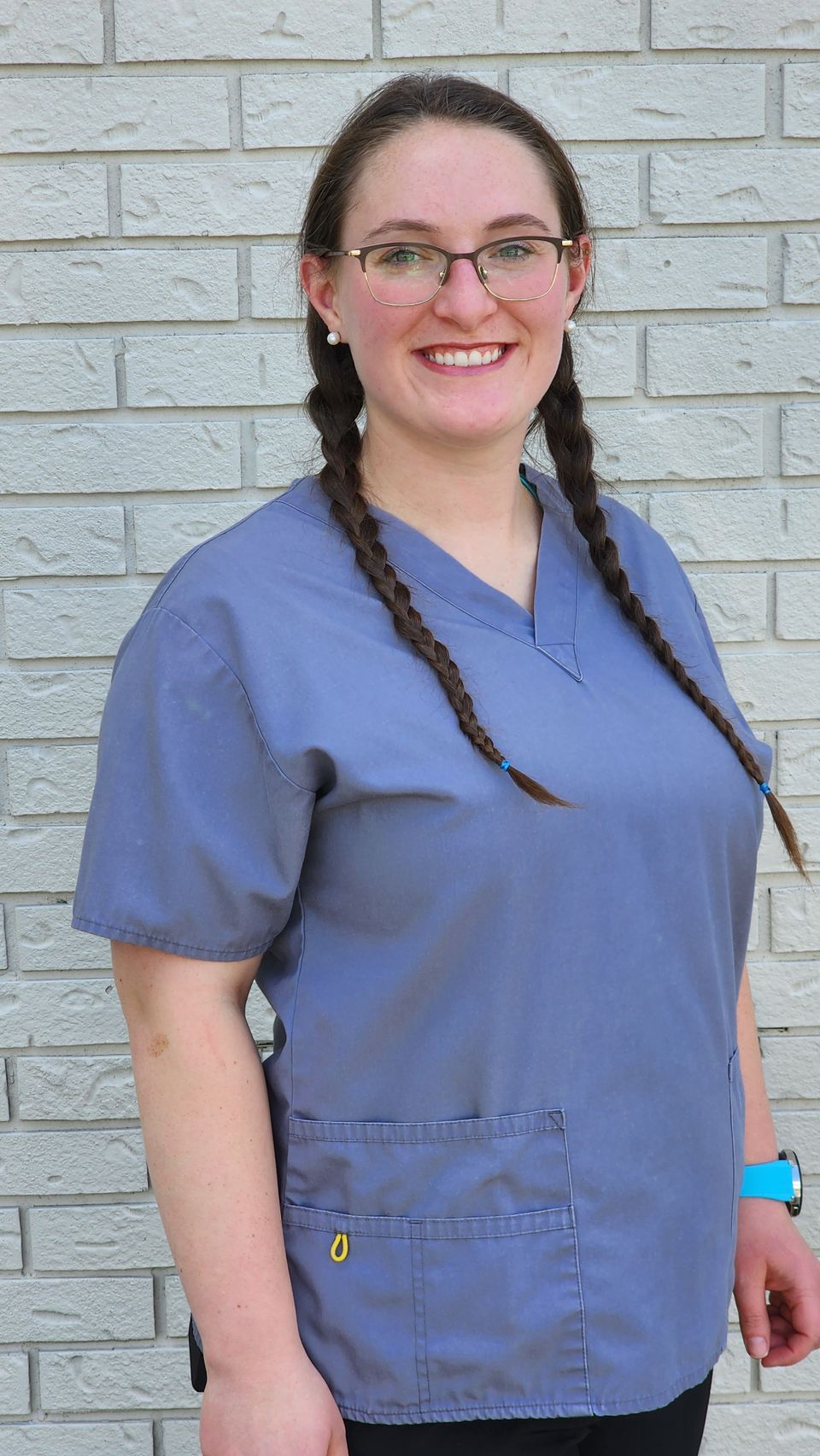 Beth Stubblefield
Beth grew up in Fayetteville on a farm with lots of cats, dogs, chickens, horses, and cows! She loves all animals :) Beth graduated in 2015 from Motlow State Community College for Pre-Health Professions. She continued her education at the University of Tennessee, and graduated in 2018 with a bachelor's degree in Animal Science and minor in Biology. Beth has two German Shephard/Great Pyrenees mixes named Toffey and Loop, two horses, and lots of chickens! In her spare time, Beth loves to ride motorcycles, hike, and spend time with her family, friends, and furbabies! 



Client Service Representatives
_______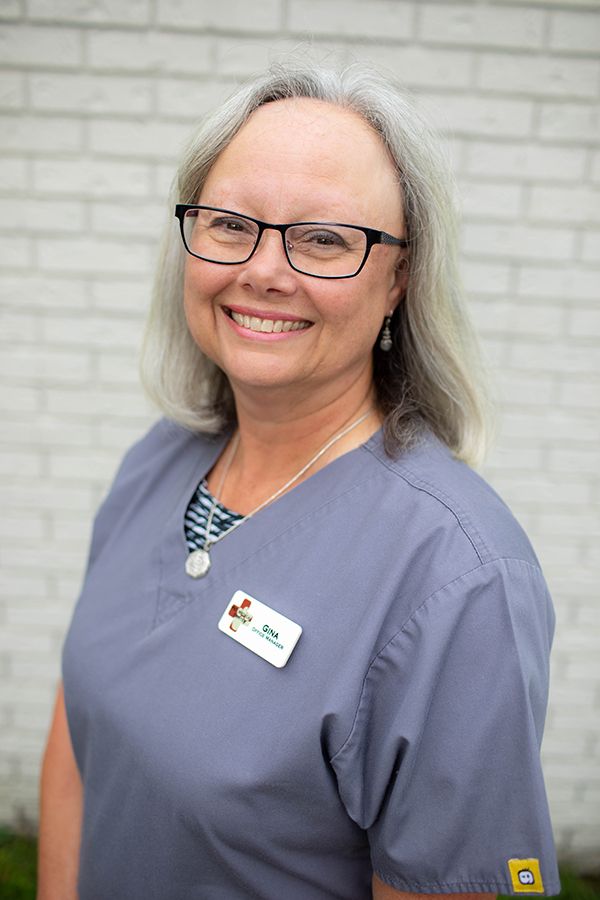 Gina Maxwell Moore, Office Manager
Gina is a McMinnville, Tennessee native who moved to Decherd with her husband, Ron. They were married in October of 2021! She attended the University of Tennessee, Knoxville and graduated with a Bachelor of Science degree in Food Science and Nutrition.  She has been working in the field of veterinary medicine for over 30 years as a receptionist, veterinary assistant and as an office manager.  In August 2008 she joined Pet Medical Center as office manager after having worked with Dr. Nickels 20 years earlier in McMinnville. Her pet family includes Winston, a blue heeler mix, and two Yorkies, Paris and Putter. She enjoys listening to music and playing the flute. She is also an AVID golfer.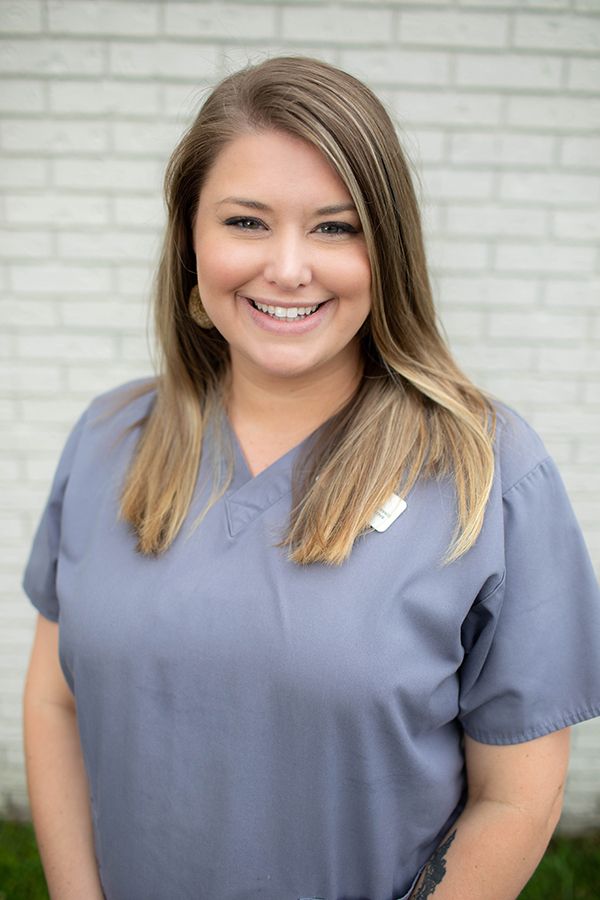 Jess Cohen
Jess grew up in Schererville, Indiana which is about 40 minutes outside of Chicago. She moved to Manchester in June of 2014 and joined the Pet Medical Center team a month later. Jess is currently enrolled at Motlow with plans on transferring to MTSU in 2023. Ever the animal lover, her fur family includes 2 rescued mixed breeds named Palmer and Lundy, and a very fluffy cat named Eagle! In her spare time, Jess and fiancé Joey love to travel and play disc golf. They are getting married November 4, 2022 in Huntsville, Alabama!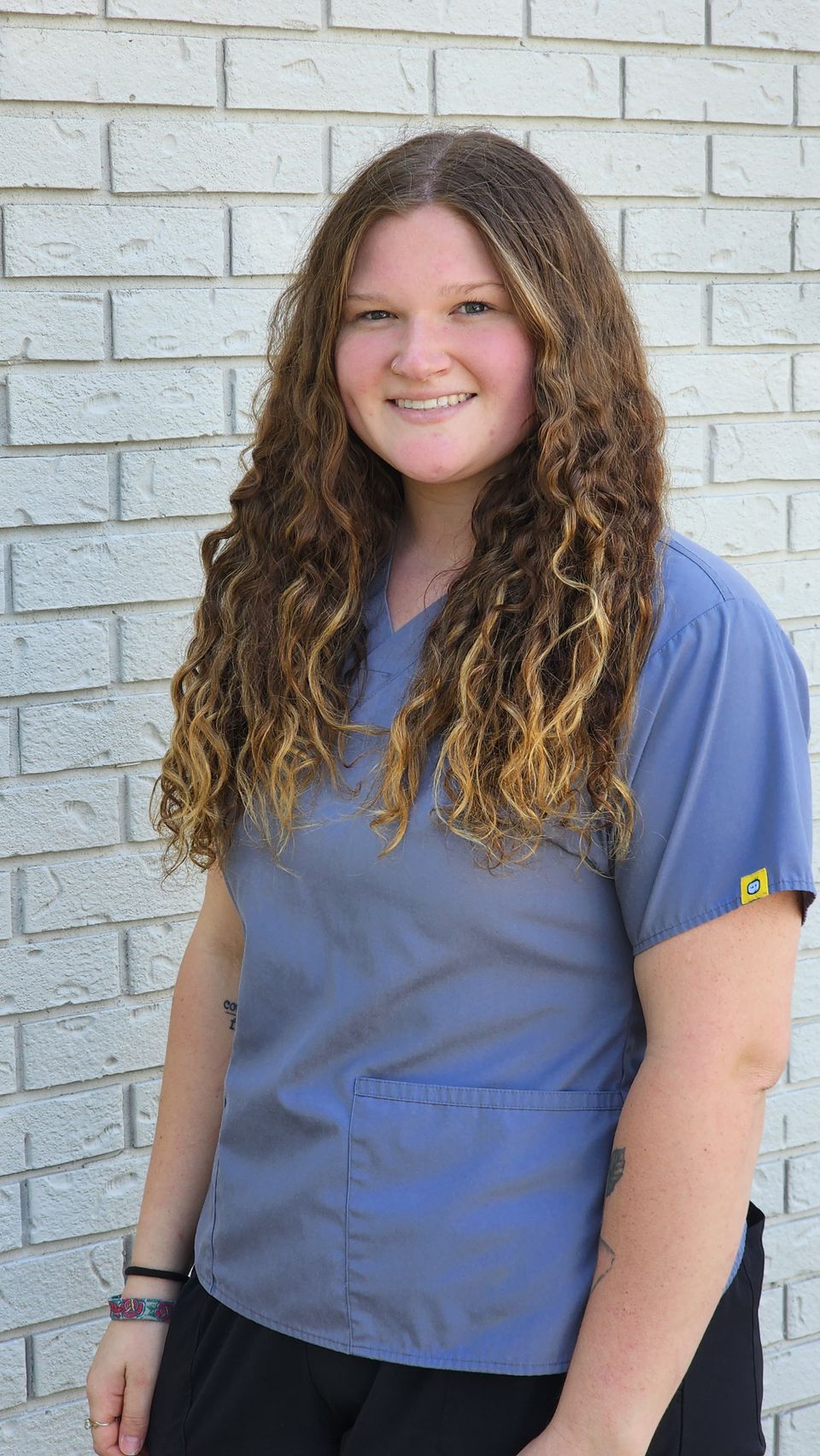 Taylor Minor
Born in Albertville, Alabama, Taylor has always dreamed about growing up helping animals in any way possible. She moved to Tennessee in 2006 where she grew up around dogs, cats, and chickens. She was finally able to live out her dream in 2017-2021 when she became an Animal Control Attendant/Animal Control Officer in Tullahoma. She then wanted to expand her knowledge and joined Pet Medical Center in October 2021. She currently has 4 dogs, 2 cats, and several chickens that ensure her life is never boring. Taylor is honored and excited to be part of the Pet Medical Center team and to be able to continue helping all our four-legged fur babies!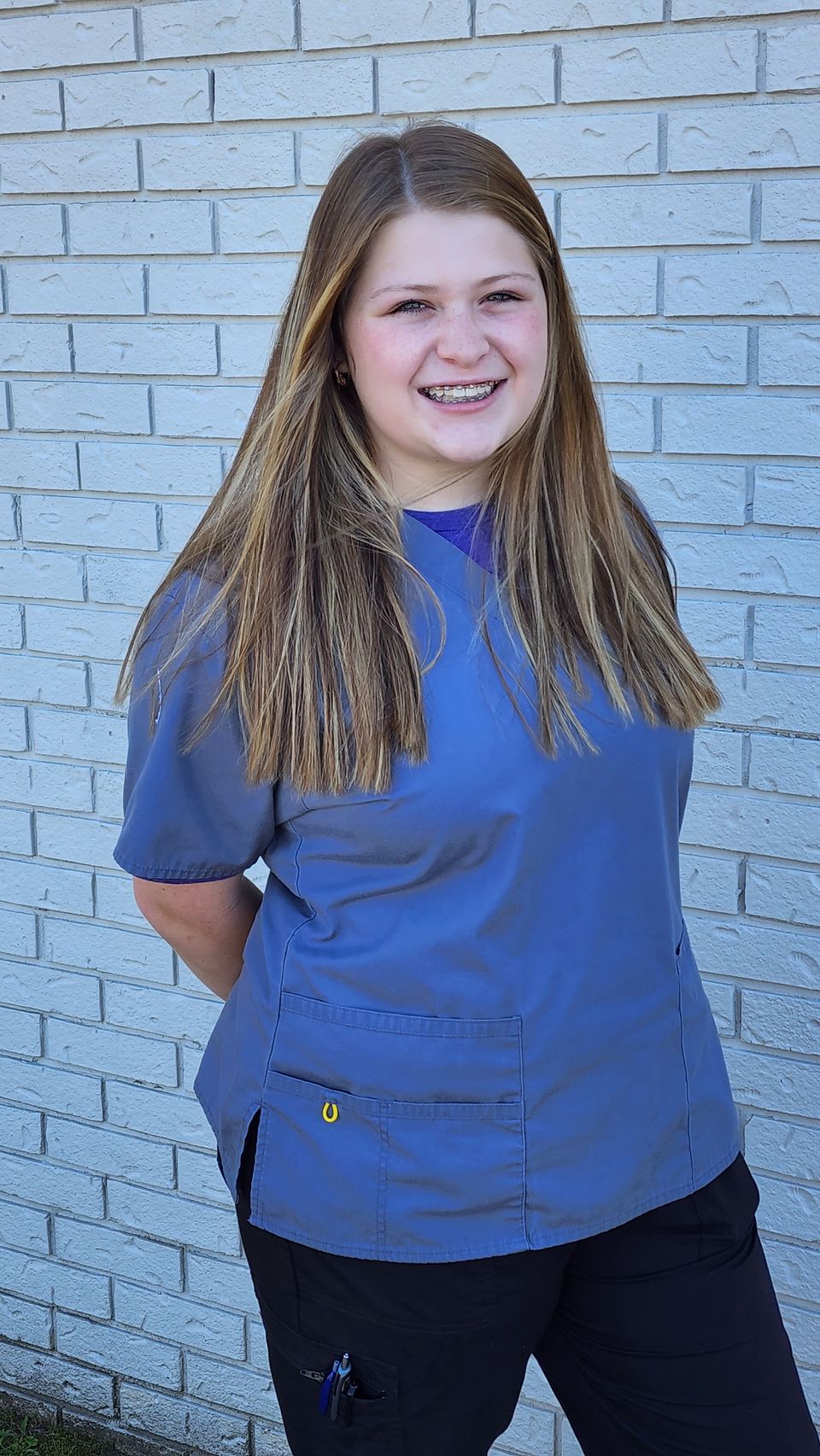 KeyLe Rhea
KeyLe lives in McMinnville on a farm with sheep, chickens, and a three-legged goat. She has previously shown cows, and currently shows lambs. She has 3 dogs: Maggie (a Weimaraner), Bean (a Great Pyrenees), and Barley (a Jack Russell). She is currently taking online college courses at UT Martin to become a vet assistant. After graduating, KeyLe plans to continue taking college courses to become a vet technician. She has always loved animals and has wanted to work in the veterinary field since she was little.