What to Expect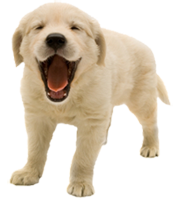 When you arrive at Pet Medical Center in Tullahoma, you can expect quality care for your pet. We are a full-service, state-of-the-art medical facility known for our veterinary excellence and warm, compassionate care. While utilizing modern practice and medicine, we preserve the small-town feel in a way that makes you feel at home. After all, we know your animals aren't just pets, they're members of your family.

Upon entering our spacious, clean, and comfortable reception area, one of our friendly staff members will greet you and check in your pet. We strive to make sure all of our patients are seen on time. However, there will be occasions when your appointment may be delayed due to an emergency or a previous appointment that requires additional time. Should this occur, please accept our apologies and understand that the same attention and courtesy will be provided to your pet as well.

Once you and your pet are guided into an examination room, one of our team members will weigh your pet and gather necessary information about your pet's health. A veterinarian will then examine your pet, and discuss any questions or concerns you may have. At this time, further diagnostics or treatments, if needed, will also be addressed. Most diagnostic tests, including blood work, are usually performed in one of our treatment rooms.

Once the veterinary consultation is complete, you'll go back to our front reception area to take care of billing and future appointment bookings. If your pet has a condition that requires closer monitoring, we will board them in our facility where skilled technicians can provide any treatments, vaccines, or medications your pet may need throughout their stay. In some circumstances, your pet may be referred to a specialist who has advanced expertise in areas such as internal medicine or surgery.

Depending on the reason for your visit, you may receive a follow-up call for an update on how your pet has been doing since its last visit. Discuss any concerns you may have with the technician, and they will have a doctor contact you if needed.

When you come to your pet's appointment, bring in any medical history you have for your pet.  We recommend keeping an ongoing journal of your pet's health. If you do not have medical records, any information you can provide about your pet will be helpful. It is important to bring your pet in once a year for a check-up. Annual check-ups include a full physical exam and if needed, teeth and gum cleaning.

Our state-of-the-art facility has all the equipment necessary to provide superior care for your pet. Our expert team of veterinary professionals is trained on the latest techniques and treatment options and will bring you the best possible healthcare for your pet. Call

931-393-2707

to schedule an appointment, and we will find a time that is convenient for you.